Financial Tear Sheet
Corporate Profile
Noah Holdings Limited (NYSE: NOAH and HKEX: 6686) is a leading and pioneer wealth management service provider in China offering comprehensive one-stop advisory services on global investment and asset allocation primarily for high net worth investors. In the third quarter of 2022, Noah distributed RMB18.0 billion (US$2.5 billion) of investment products. Through Gopher Asset Management, Noah had assets under management of RMB156.2 billion (US$22.0 billion) as of September 30, 2022.
Noah's wealth management business primarily distributes diversified investment products denominated in RMB and other currencies. Noah delivers customized financial solutions to clients through a network of 1,257 relationship managers across 76 cities in mainland China, and serves the international investment needs of its clients through offices in Hong Kong, Taiwan, New York, Silicon Valley and Singapore. The Company's wealth management business had 433,250 registered clients as of September 30, 2022. Through Gopher Asset Management, Noah manages private equity, public securities, real estate, multi-strategy and other investments denominated in Renminbi and other currencies. Noah also provides other businesses.
For more information, please visit Noah at ir.noahgroup.com.
Primary IR Contact
Sonia Han
Phone: +86 21-8035-9221
E-mail: ir@noahwm.com
Stock Quote
Change
Volume
52 Week High
52 Week Low
Stock Chart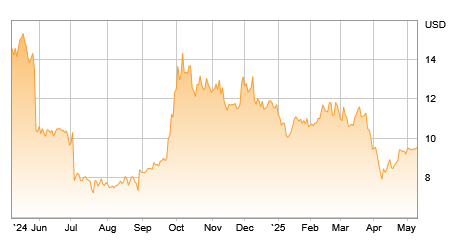 Data Provided by Refinitiv. Minimum 15 minutes delayed.
Latest News
Noah Holdings Limited Announces Unaudited Financial Results For The Third Quarter Of 2022
Noah Holdings Limited to Hold Annual General Meeting on December 16, 2022
Date Of Board Meeting And Date Of Announcement Of Third Quarter 2022 Unaudited Financial Results
Noah Holdings Limited Provides Updates on the Status of the Legal Proceedings Related to Certain Credit Funds Managed by Shanghai Gopher Asset Management Co., Ltd.
Noah Holdings Limited Provides Update on Voluntary Conversion to Dual-Primary Listing on The Main Board of The Stock Exchange of Hong Kong Limited