Financial Tear Sheet
Corporate Profile
Noah Holdings Limited (NYSE: NOAH, BBB-) is a leading wealth and asset management service provider in China with a focus on high net worth individuals. In the first nine months of 2020, Noah distributed RMB73.4 billion (US$10.8 billion) of financial products. Through Gopher Asset Management, Noah had assets under management of RMB155.7 billion (US$22.9 billion) as of September 30, 2020.
Noah's wealth management business primarily distributes private equity, public securities, credit and insurance products denominated in RMB and other currencies. Noah delivers customized financial solutions to clients through a network of 1,204 relationship managers in 79 cities in mainland China, and serves the international investment needs of its clients through offices in Hong Kong, Taiwan, United States, Canada, Australia and Singapore. The Company's wealth management business had 350,409 registered clients as of September 30, 2020. As a leading alternative multi-asset manager in China, Gopher Asset Management manages private equity, real estate, public securities, credit and multi-strategy investments denominated in RMB and other currencies. The Company also provides lending services and other businesses.
For more information, please visit Noah at ir.noahgroup.com.
Primary IR Contact
Sonia Han
Phone: +86 21-8035-9221
E-mail: ir@noahwm.com
Stock Quote
Change
Volume
52 Week High
52 Week Low
Stock Chart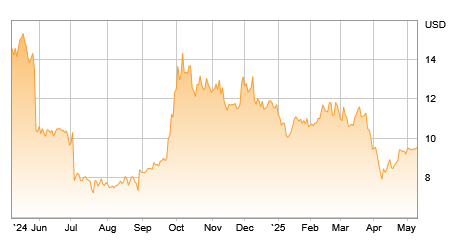 Data Provided by Refinitiv. Minimum 15 minutes delayed.
Latest News
Noah Holdings Limited Announces Unaudited Preliminary Financial Results for the Fourth Quarter and Full Year 2020
Noah Holdings Limited to Announce Fourth Quarter 2020 Financial Results on Monday, March 15, 2021
Ark Trust Singapore Wins MAS Trust License
Noah Holdings Limited Announces US$100 Million Share Repurchase Program